Sustainable Family Living at University Village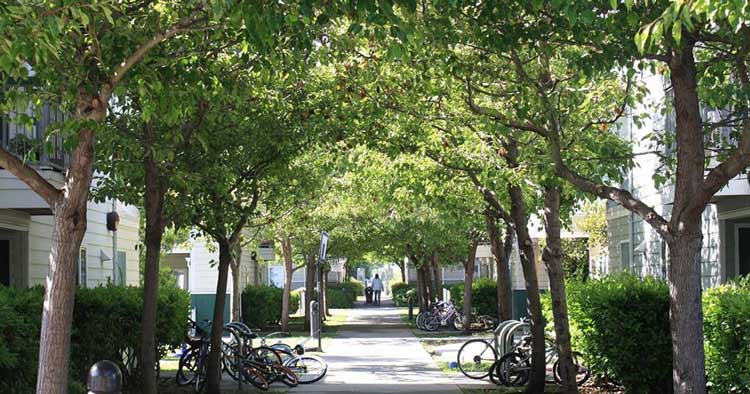 Nature Village focuses on improving sustainability at the University Village Housing Complex. As part of the Housing and Dining Sustainability Advocates (HADSA) program at RSSP, Nature Village grows, supports, and inspires sustainable living in University Village by:
Promoting sustainable living through education and outreach.
Increasing awareness of environmental protection, energy conservation, zero waste, and carbon neutrality.
Providing guidance and resources on sustainable living best practices.
Creating a unique green living environment that is suitable to University Village's multicultural community.
Collaborating with campus groups and departments to implement new operations, programs, and initiatives that realize sustainability metrics.
For updates on our current events, please follow us on Facebook!
Sign Up for the Laundry Rack Program!
Nature Village, in partnership with campus and student staff from SERC and Cal Zero Waste, have completed many projects and events since Nature Village's founding in 2012. Examples include:
End the Cycle Laundry Project: an ongoing distribution of drying racks to residents and attached water & energy conservation stickers to all the Village's washers and dryers
The Waste Management Project:

e-waste recycling at the University Village Office
provided individual and large-scale composting bins across the Village
updated the trash/recycling enclosures and added new signage

The Bike Project:

added a bike fix-it station
new bike share program in 2016

Move-In/Move-Out guide developed
Yard Sales, Eco Movie Nights, Village Festival