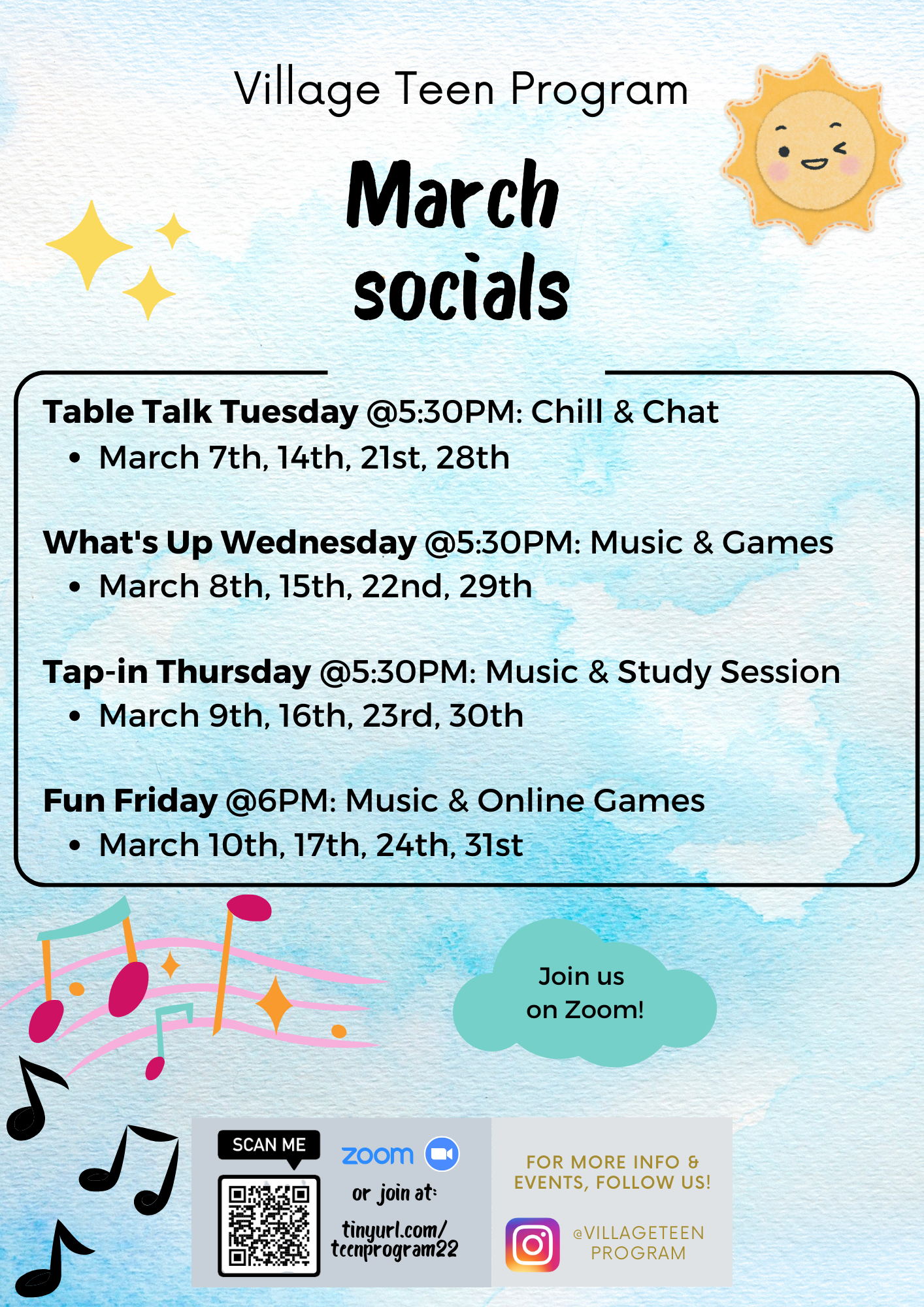 The Village Teen Program wishes everyone a happy March! Take a look at this month's virtual socials. Drop in Tuesday through Friday to chat, listen to music, play games, or join a study session. 
Table Talk Tuesday @5:30pm: chill & chat

What's Up Wednesday @5:30pm: music & games

Tap-in Thursday @5:30pm: music & study session

Fun Friday @6pm: music & online games
Zoom Link: tinyurl.com/teenprogram22
Follow @VillageTeenProgram on Instagram to get more updates about the program and future events. 
IG: @villageteenprogram