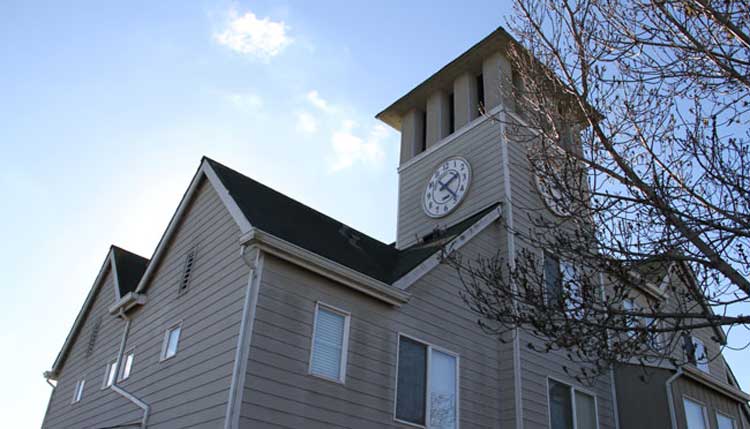 The Village Resident Association (VRA) is a funding and advocacy association for University Village residents. VRA holds monthly meetings to discuss issues of importance to residents and student families, funds community workshops and events, and communicates with the University to try to achieve family-friendly policies. All Village residents, including students, spouses, and partners are invited to participate in VRA by attending meetings, helping to plan events, joining committees, and speaking out on important issues in addition to making friends within your new community. Please visit our website, follow us on Facebook, and email ucbvra@gmail.com for any questions.  
Our Community Garden has long provided Village residents with a way to work together in growing nutritious food, beautiful flowers, and happy friendships. Take a virtual photo tour of the Community Garden and see if gardening looks like something that would interest you and your family! Spacious garden plots are available to all Village residents for a very reasonable maintenance fee.
Nature Village: Sustainable Family Living at UC Berkeley is a multidisciplinary group integrated by University Village residents, UC Berkeley students, staff, campus sustainability groups, and volunteers that work together with the overarching goal of promoting sustainable living practices at the University Village. We are working on Energy Saving, Water Conservation, Waste Management (recycle, compost, reuse, and E-waste), Education and Outreach.
The UC Gill Tract Community Farm is a collaborative community project between the University of California Berkeley and the local community, focused on issues of food justice and urban farming.  It is located at the north-east corner of the Village, at the intersection of San Pablo Ave and Marin Ave. It is an urban farm where you can come and harvest food for yourself and your family in exchange for help with weeding, planting, and watering; it aims to supply fresh organic food to anyone who lacks access to it in our East Bay communities. There are a number of volunteer led community and family oriented events held as well, such as a meditation hour, herbal workshops and children's art and nature activities. The farm differs from the community garden in that it works with representatives of UC Berkeley's College of Natural Resources to manage a stewardship council that jointly governs the land as well as learn about, research, and address food needs in the East Bay region and beyond. It is one of the increasing number of urban agriculture and alternative sustainable food systems worldwide that exist to develop innovative local solutions to social, environmental and economic injustices. You are welcome to get involved at any level, whether that is joining a working group or the governance council, or simply coming to join us during our open hours.
UC Berkeley Student Parents and Village Residents Community Group facebook group.